Areas of Expertise
4th Wall Talent provides guidance through the entire booking, promotion, sponsorship development and day-of-show process. We can help you with specific, targeted needs or become the additional staff member you previously couldn't afford. With our expertise, you'll look good in the eyes of the audience, sponsors, performers, tour management and agencies.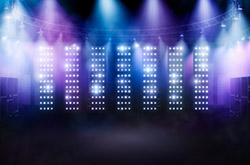 Venue Planning and Operations
Every venue has unique standards of operations, but several key factors set the stage your success. From organizational vision to lighting and sound details, 4th Wall Talent knows how to create and implement policies and procedures that fit your structure and staffing – and help you build the foundation for success.
Your challenge:
How do we create an effective marketing plan?
How do we promote our programs?
Do we have enough staff?
How can we be more efficient?
Should we hire more people or outsource event management needs?
How do I develop an effective volunteer staff?
How do we appropriately scale the house?
How much lighting and sound do we really need?
Are we paying too much for our programming?
Do we know what all aspects of the legal contract entail?
Our expertise:
Strategic Planning
Writing Policies and Procedures
Facility Operations Review
Staffing Review and Recommendations
Operational Budget Assessment
Volunteer Training
Patron/Audience Assessment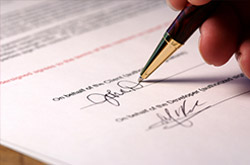 Contracts and Negotiations
Negotiating well and paying the "right" artist fee is central to making your show a financial success. We have negotiated thousands of entertainment contracts, sponsorship agreements, statewide labor contracts and IATSE theatrical union agreements. Our long-standing relationships with agents ensure they know their artists will be "taken care of," and they are willing to work with us to book them creatively.
Your challenge:
Are we overpaying for talent?
How much really is negotiable in the contract?
Is this act is the right fit for our audience?
How much risk should we agree to?
How do we find out what acts are touring and when?
How do we find out if the act is selling tickets and where?
Can we reduce the catering rider?
Do we "have to" pay for hotels and airfare?
Are we paying too much for our programming?
Do we know what all aspects of the legal contract entail?
Our expertise:
Strategic Planning
Contractual Negotiations
Facility Technical Packets
Managing Professional Agency Relations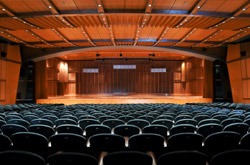 Events Management and Promotion
4th Wall Talent uses industry-proven marketing tools that not only create and enhance your brand, but also work within the guidelines agencies expect. And because we anticipate and address problems before they occur, the day-of-show experience is calmer for everyone. Having us on your team extends your staff and your capabilities. We help you fill your house and ensure that your shows go as smoothly as possible.
Your challenge:
How do we staff an event?
What do performing acts expect from us?
Who should handle performer needs and how?
What happens if an act doesn't show up?
How do we deal with crowds?
Do we have adequate parking and traffic control?
What is our crisis plan?
Our expertise:
Strategic Planning
Developing Subscription Campaigns
Marketing and Communication Plans
Marketing Material Development
Social Media Campaigns
Website Development
Logo and Branding
Patron Satisfaction Surveys
Risk Management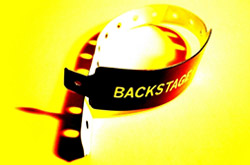 Sponsor and Donor Development
Building relationships with community organizations, companies, and leaders helps establish ongoing sponsorship opportunities for your venue. We will help you maneuver the ins and outs of sponsorship negotiations, proposal writing, and creating sponsor-based benefit packages that will bring additional revenues to your operational budget.
Your challenge:
How do we develop a sponsorship proposal?
Who should we talk to regarding sponsorships?
How do we convince sponsors to participate?
How much should we ask sponsors for?
How are donors cultivated?
Do we have a donor recognition program?
Do we need an endowment fund?
Our expertise:
Strategic Planning
Sponsorship Development
Donor Relations
Community Partnerships