Who We Are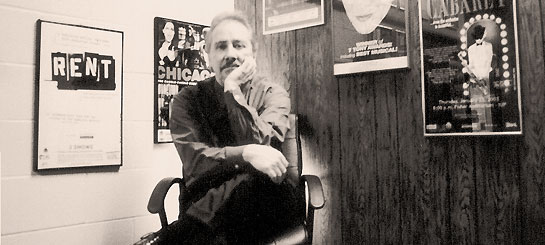 A team of industry–based professionals, 4th Wall Talent offers you the experience, knowledge and benefits of long-standing relationships that come from decades working in the entertainment industry.
Whether your facility is small or large, new or established, we help you deliver extraordinary results that keep your audiences coming back for more.
With a career spanning 25+ years, 4th Wall Talent Founder Frank DeStefano is an expert in all things entertainment. Committed to helping organizations present and promote top-notch performances within workable budgets, Frank brings a unique mix of talents to bear on the challenges of venue planning and operations, contracts and negotiations, event management and promotion, and sponsor and donor development.
Frank has served on numerous committees for the national organization of the Association of Performing Arts Presenters, on the board of Pennsylvania Presenters and as a panel member for the Pennsylvania Council for the Arts. Also, as the former Director of Arts & Entertainment at Indiana University of Pennsylvania, he has taught graduate seminars on negotiating and conducted presentations for professional, state and regional organizations.
As a client of 4th Wall Talent, you'll find our knowledge invaluable and our industry connections second to none. We work with internationally known acts, find creative ways to book them for you, and then help you attract sponsors and fill your space. Nimble and responsive, our team is equipped to handle the full range of your venue's needs.
4th Wall Talent.  Your Venue.  Our Expertise.  
Extraordinary Results!